Moorland and heather, pinewoods and mills
One of the emblematic landscapes of Brittany is moorland, starring gorse and heather ! Blocks of quartz, shale or granite can be found alongside footpaths and mountain bike tracks, it is hard to know whether they are naturally-occurring rocks or standing stones. Almost all the traditional buildings found on the moors are windmills, like those at the Butte des 5 Moulins in Saint Jacut les Pins where the association Eau Grée des Moulins hold events as well as at La Vallée water mill and the Vieille Ville windmill which has the distinctive shape of a champagne cork. 
Moorland and mills were traditionally occupied by shepherds and millers. When they left, victims of modernity, pine trees replaced them, brought in on the wind. Today walkers and outdoor enthusiasts come to admire the beautiful scenery and savour the fragrant scents of pinewoods and moorland.
moulin-st-jacut-elemare.jpg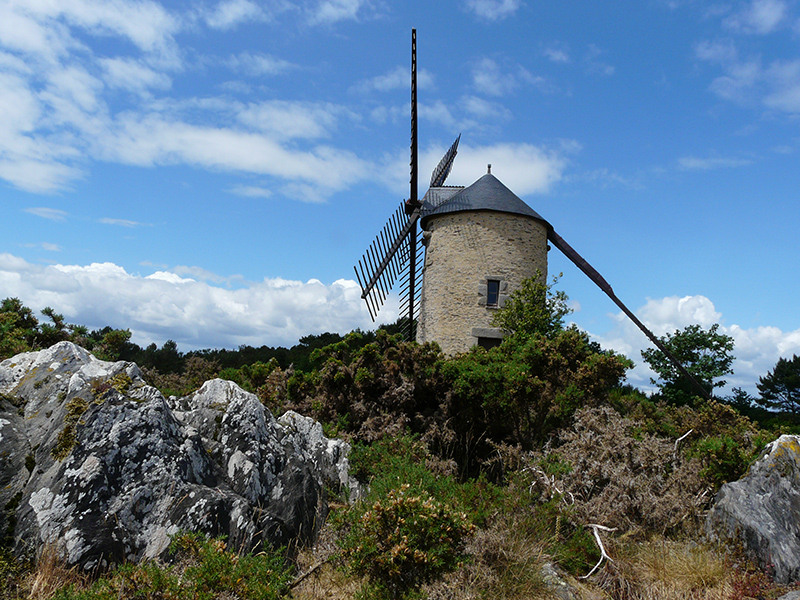 lande-st-just-gonzalez.jpg